Wondering the best way to prepare for your upcoming boudoir photo shoot?
Here are my top tips for preparing the week before your shoot:
7 days before your shoot: Drink plenty of water and gently stretch out your muscles.
Stretch, hydrate, and moisturize! Drinking plenty of water helps make your muscles more flexible, and it is going to reduce bloating and even plump and clear up your skin. It can even help you feel less tired! Under-eye bags? We don't know her!
A boudoir session is a serious workout! I know it doesn't seem that way, but holding the poses can really engage muscles that you don't use very often! This can lead to sore and achy muscles the day after your shoot. The best way to avoid this is by starting to stretch prior to your session (a month before would be even better!) and drinking tons of water! The sooner you start these practices, and the longer you use them prior to your session, the better you will feel after! It doesn't hurt to run yourself a nice, hot bubble bath after your session too!
Please AVOID trying any new skincare products or changing your skincare routine at this time. If you have a skin reaction, it will likely not have time to heal before your session.
5 days before: Get your roots touched up and wax (if you do).
Got roots? Now is the time to get those touched up! Five days before your session is a great time for a color refresh, but I don't suggest trying a whole new hairstyle or wildly different color than you are used to.
What about "hair down there"? Natural is totally fine, shaving or waxing is also perfectly acceptable. However, trying something new in sensitive areas can sometimes cause a reaction like ingrown hairs, rashes, or red rash bumps. I suggest doing whatever you normally do! If waxing, 5 or so days before your shoot is normally ideal to reduce any prevailing redness or bumps.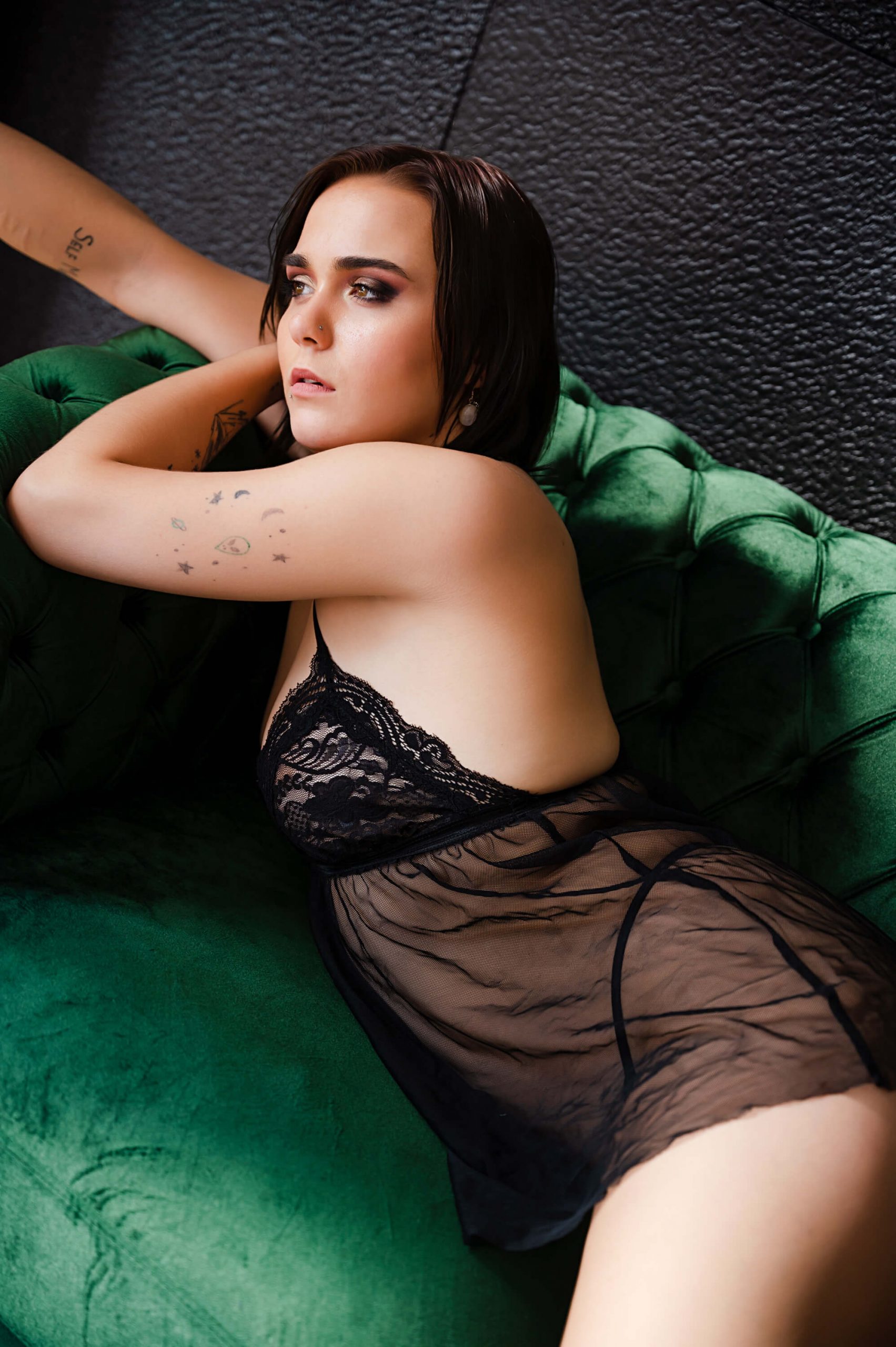 2 days before: Get a fresh manicure (at a salon or diy) and shave and moisturize.
When you are thinking about your nails for your photo shoot- don't think too hard! Sometimes simple and clean is the best! However, if you want your personality to shine, make sure you will love whatever color you choose 5 or even 15 years down the road! Natural nails are perfectly fine for your shoot, as long as they are well-maintained and clean. For colored nails, I suggest soft, neutral, or jewel tone colors.
If you prefer to shave, do so the night before your session to calm down any inflammation and make sure to moisturize your skin.
The day before: Layout and pack your outfits and accessories. Also, get plenty of rest!
It's the day before and we're so excited to have you in the studio! You've been planning out your outfits for weeks and now is the time to get them together. Layout each outfit separately so you can make sure you have all the pieces. Don't forget the jewelry or accessories like stockings and shoes. If anything needs to be steamed or ironed, now is the time to do that. If you would like a copy of our packing list, visit our What to Wear blog post: https://michelleburroughs.com/what-to-wear-to-your-boudoir-photo-shoot/
Lastly, get plenty of rest the night before your shoot and wear loose fitting clothing to your session to prevent lines on your skin. Drinking lots of water helps with this too. Now get ready to have some fun!